Around King Arthur's Table
Growth Of Rat Populations
​So far POW 4 has been my favorite out of all of the POW's we've done so far this year. I am proud of this POW because I feel like I did a good job explaining what I did in order to solve it and I feel fairly confident in it even though I'm not sure if i got the correct answer. This POW was enjoyable for me because I had a lot of chances to collaborate with my peers and it made it engaging for me.
Semester Reflection
I feel like this semester went fairly well for me. There is so much work assigned that you always have something to be working on but it can also get very overwhelming at times. I found it very easy for me to start getting behind and I had so spend a lot of extra time playing catch up which was not ideal. Thinking back on the semester I feel like most of the things we've done have been good for me because it keeps me busy and on track and I think that has prepared me to be a better student than I was at the beginning of the year. During this next semester I want to try and maintain a place in my school work where i'm not getting behind, but also i'm not as stressed as I was about some of the things over first semester.
Powered by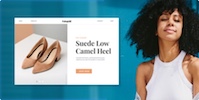 Create your own unique website with customizable templates.