Artist Inspiration Project
​I chose Hueman as my artist for the inspiration project because the style she uses in all of her art popped out to me and I wanted to see if i could create something like it. This project was hard for me because I don't have a ton of experience with spray paint so I had to relearn different painting techniques to create the piece I wanted to. I started my painting by playing with the different colors of spray paint on a poster board and then started to pick out different shapes from the colors. This is fairly similar to what Hueman does for her paining just on a smaller scale. I noticed that the blue and green in the middle looked a lot like earth in parts so I took the part that I liked best and covered it and sprayed a light layer of black around everything else. Next I started adding different colors in different places to make it look a lot more like space. Finally I added different layers of black and white and a few other colors to shade parts of the poster board.
​​
Powered by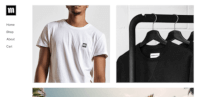 Create your own unique website with customizable templates.