Think Before You Drink: Water Quality In The Animas River Watershed
Throughout the process of this project and exhibition I learned a lot that I feel like I can take away and apply to real life. One of the biggest things that I got out of this was a better understanding of what hydration really is, and how sodium and potassium work together to maintain extracellular fluid balance between the cells. I also learned about isotonic, hypertonic, and hypotonic solutions. Isotonic is the same concentration both in and out of the cell. Hypertonic has more solute concentration in the cell than out. Finally hypotonic has less solute concentration in the cell than out. We also came to the conclusion that the average person doesn't need the added electrolytes in sports drinks to function at their full potential, and for most workouts water will hydrate you the best. I learned a lot from the exhibition, talking about our project to different people gave us a lot of new information that we hadn't looked into yet such as, Some drinks such as coke have so much sugar in it that they have to add an acid to help dissolve the sugar. Later on we looked into this more and discovered that they don't add the acid to help dissolve the sugar, but they add the acid to help with flavor because there is so much sugar in coke that without it, it would taste gross.
I learned a lot during this project but one skill im going to take away from this is time management. Usually, time management isn't my strong point and I have issues trying to cram everything in during the last minutes. Throughout this project I was able to efficiently manage my time so we were able to get everything done. This also ties into another skill I improved on which is working in groups and collaborating with my group members on our project. Working with my group gave me the motivation to get work done throughout the entire project instead of procrastinating until the end.
Our class did a lab about water quality where we tested the ions in water samples, and that's where we got the idea for our project. What happens when we drink these ions? Sarah brought up that Powerade was advertised to have added ions and that got us curious about what sports drinks do to our bodies. Our project was directly related to water quality but I still feel like water quality is very important and this connects because we should know whats in the water were putting into our bodies. I think that it's great that were learning about water quality in school, and what better class is there to learn about it than chemistry? Where we can go out and test our water to know exactly what's in it. Its so important that we start learning about things like this now because we are the coming generation and its going to be up to us to figure these things out.
Powered by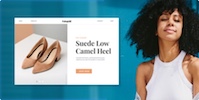 Create your own unique website with customizable templates.