The Skeleton poems are traditional during the day of the dead because they are supposed to be funny and celebrate death, not fear it. My poem was about a friend of mine that loves to ski. My friend group told him he had to do a front flip on his skis or we were going to take all of his gear.
Mi Frida
Biografía de Ryan Glogowski
Ryan Glogowski es muy gracioso. Ryan no está motivado en la escuela. Nació el 26 de marzo. Ryan nació en Florida y vive en Durango Colorado. Le gusta snowboarding y montar en monopatín. Además le gusta jugar videojuegos y le gusta comer. Le gusta mucho comer helado. Le gusta ver la tele. Le gusta mucho hacer fotografía de snowboarding. Ryan Glogowski es muy bueno en cinematografía. A Ryan Glogowski le gusta poner la música con videos. Ryan Glogowski tiene un papá, y mamá, y hermano, y dos perros, y un conejo. El nombre de su papá es "Skier God Mark" o "Rad Dad" o "Mark Glogowski". El nombre de su mamá es Stacy Glogowski. El nombre de su hermano es Evan. Ryan tiene dos perros. Sus perros se llaman Aspen y Maggie. Ryan y Evan y Skier God Mark son muy dedicados a esquiar. Ryan Glogowski no es confidente cuando practica snowboarding. Ryan Glogowski aprendió trescientos sesenta grados de giro en snowboard. Ryan no hace nada en la escuela. No tiene motivación en la escuela o muchas otras cosas excepto snowboardear y filmar y montar en monopatín. Ryan Glogowski va a vacaciones de esquiar con Skier God Mark y Evan, su hermano, y Tanner Reeve y yo. Ryan Glogowski es un chico gracioso. No es muy inteligente en la escuela. No paga atención. No trabaja mucho. No es bueno en hacer buenas decisiones. Ryan no tiene un futuro muy claro. El tiene una novia. Su nombre es Susan. A Ryan le gusta pasar tiempo con Suzan. Pasa mucho tiempo jugar videojuegos en su cama. Ahora, Ryan va a Animas High School. Está en su primero año y antes fue a Miller Middle School. Empezó a esquiar cuando llegó de Florida en el quinto grado con su hermano y su papá. Ellos son mis amigos porque son muy graciosos.
Powered by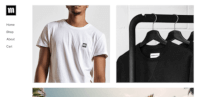 Create your own unique website with customizable templates.